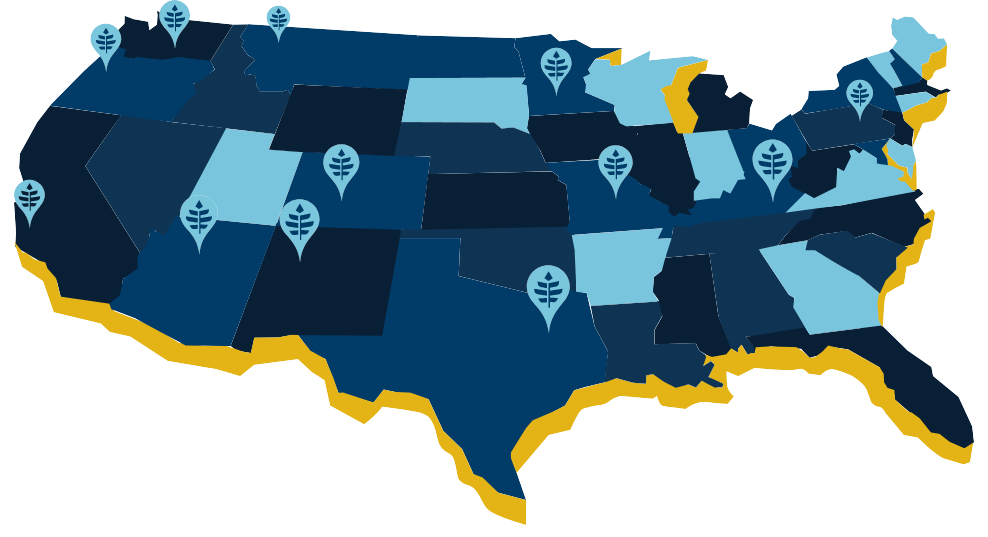 America's Hemp Industry Resource
Since Inception, HempLogic helped hemp farms plant:
16Million High CBD Seedlings
About Us
HempLogic is America's largest vertically integrated hemp company, offering hemp farms an array of specialized services to support their success in the hemp industry. HempLogic.com is now owned and operated by Ag Advisors LLC.
From proprietary genetics, seeds and clones to consulting and farming contracts, our services are designed to make hemp agriculture as seamless as possible for our farmers. Founded by a group of experienced agriculture and business professionals with an unmatched track record of collective success, our team understands that farmers need expert counsel from seed to sale in this growing industry.
Hemp Genetics
If you are a farmer looking to plant hemp seeds, seedlings or clones you need to be confident that the plants going into your soil are certified and vetted for quality. Our quality relationships with seed and clone banks all over the globe ensures that no matter where your farm is, we have a resource close to you that we trust.
Learn More
Hemp Consulting
In order to make a successful entry into the hemp cultivation industry, it takes a partner that understands the entire process from seed to final sale. With over 35 years combined experience in hemp and traditional agriculture among our team, you can be confident that our consulting services will lead you in the right direction.
Learn More
Ready To Talk?
We understand hemp cultivation better than anyone in the industry.
If you have a question about your hemp farm operation,
book a consultation with one of our hemp agriculture experts.
We wanted to thank you for the great services you offer at HempLogic. You have been a great resource for our growing success. Everything from your seeds to your consulting has been a tremendous help.

Thank you for helping us make the decision on purchasing our genetics for this season. We appreciate you taking the time and explaining how to read the test results. We took your advice and started in the greenhouse we started to see signs of life in less than 36 hours. Thanks again.

Thank you HempLogic. Your leadership and commitment to this has been key to making grade A seedlings.